Skip To Content
Take 30% Off Your Order + Free Shipping on $50+ • Use Code SAVE30
Offer Expires at Midnight
Necklace Gift Guide
Jewelry is always a beautiful gift, whether you are shopping for the perfect Christmas gift, birthday gift or Mother's Day gift. Necklaces are a great way to show your understanding and appreciation toward another person, or as a way of rewarding yourself for a life well lived. Necklaces hold a special place in the world of jewelry as they can be a gift for anyone without holding the romantic overtones you may associate with other forms of jewelry. When considering different styles of necklaces there are a few differences to consider.
Floating Locket Necklaces
Floating charm locket necklaces are a new popular personalized necklace style. With the ability to change the look of a floating locket daily, by adding or taking away unique floating charms, this necklace is customizable over and over again. Choose from floating birthstone charms, lifestyle charms and initial charms to create a floating necklace that is perfect for the perfect you are gifting it to.
Monogram Necklaces
Monograms hold an ageless touch of style and class, customized to suit you or your family. When incorporated into a necklace, the monogram makes the piece of jewelry a custom design that you'll want to wear everyday and dress up outfits for special occasions. Monogram necklaces come in an assortment of styles and materials. Eve's Addiction offers sterling silver, gold, and acrylic monogrammed necklaces in a variety of fonts and colors.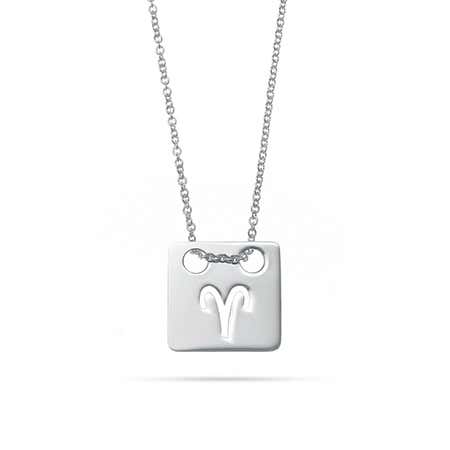 Zodiac Cut Out Silver Square Tag Pendant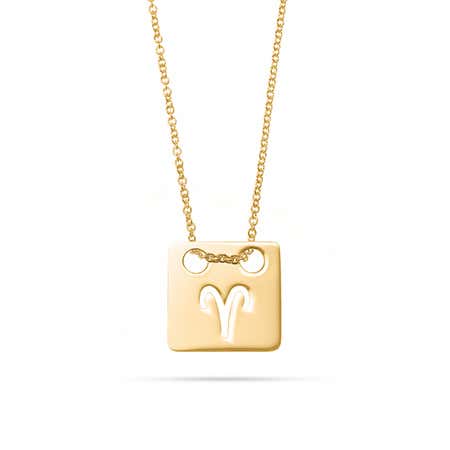 Zodiac Cut Out Gold Square Tag Pendant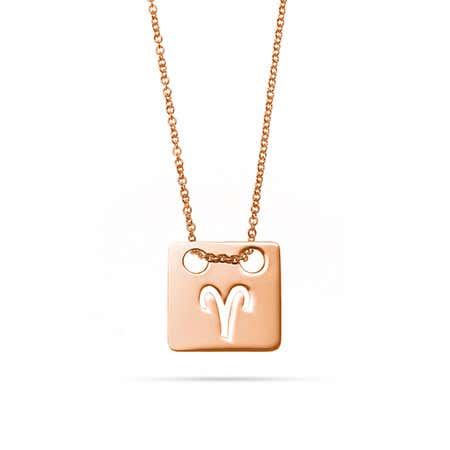 Zodiac Cut Out Rose Gold Square Tag Pendant
Zodiac Necklaces
A Zodiac cut necklace is similar to the monogram style, except that rather than using your initials it displays the astronomical sign associated with your birthday. These symbols are well known as artwork from antiquity, and serve the same purpose in modern days of displaying a symbol that is personal to you while distinct as to your identity. Zodiac necklaces show the elegance and taste you want to display when around friends, family or business associates.
Family Tree Necklaces
The Family Tree Necklace is a gorgeous way to display your heritage with the names and birthstone of your family members. Like any piece of precious jewelry, a family tree birthstone necklace is a jewelry piece that will be treasured for years to come. With the birthstones of all your loved ones personalized for you on the family tree charm, it is a beautiful way to carry your loved ones close to your heart. These necklaces are also a great gift for a special occasion and many can be engraved with a personalized message.
Photo Necklaces
Photo necklaces are perhaps the most customizable piece of jewelry you can ever own. Whether you use a photograph of your children or your great grandparents, someone special and dear to you can remain close to you with the custom designed photo necklace.
↑