Skip To Content
Take 30% Off Your Order + Free Shipping on $50+ • Use Code SAVE30
Offer Expires at Midnight
About Pearl Jewelry
What is a pearl?
A pearl is an iridescent gem, used throughout history as a metaphor to convey how something is admirable, rare and has extraordinary value. Although pearls are primarily used for jewelry, they have also been utilized for creating designs on apparel and cosmetics. Pearl jewelry has always been the most popular use for pearls, especially the classic pearl necklace.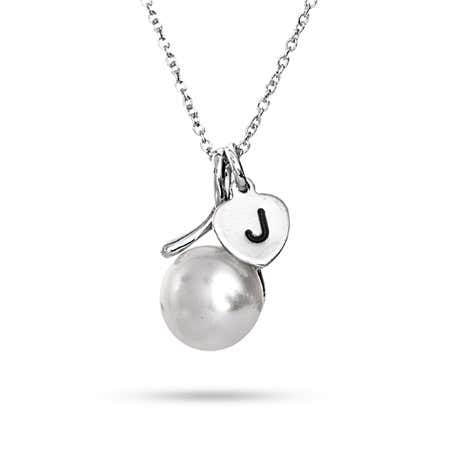 Hand Stamped Heart Tag Mini Initial with Pearl Charm Necklace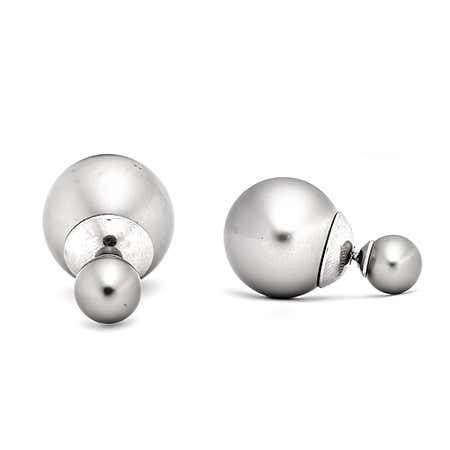 Gray Pearl 360 Studs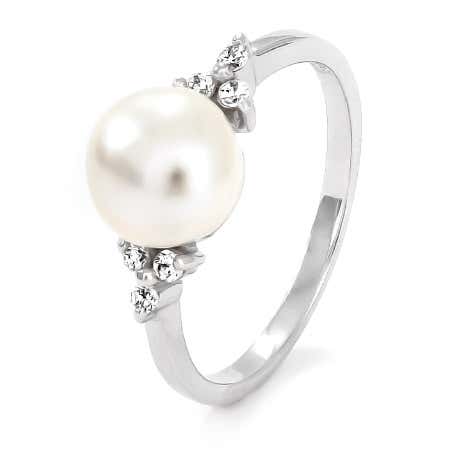 Sterling Silver Pearl and Cubic Zirconia Ring
Where do pearls come from?
A lot of jewelry is created with precious stones found in the earth, however, pearls come from living creatures. Oysters and other mollusks create pearls when a foreign substance gets trapped inside. The mollusks' natural reaction is to cover the foreign object with nacre, the same substance that is used to create its shell. This coating is what forms a pearl.
Cultured pearls are commonly used in pearl jewelry. These pearls are created in the same way natural pearls occur, but are given some help by oyster harvesters.
What is a freshwater pearl?
Freshwater mussels, found in bodies of water such as ponds, rivers, and lakes that are not salty produce freshwater pearls. Freshwater pearls are used to create jewelry pieces that tend to be less expensive then the salt water created pearl jewelry. Even though fresh water pearls are created using a different technique, they still look beautiful on all pieces of jewelry.
5 Tips for Caring for Pearls
Make sure to keep your pearls from lingering in water. This can erode the surface of the pearl, make sure to remove rings, bracelets, and necklaces, if washing your hands or neck.
Sweat, perfume, hairspray, detergents, and household cleaners can wreak havoc on your pearl jewelry because it has a soft surface which make it vulnerable to acidic and harsh erosive elements.
Tossing your pearl jewels in your purse should be avoided. This action can scratch and chip your treasures.
If you happen to drop liquid or food on your pearl jewelry, use a dry soft cloth to remove the spill.
In storing make sure to place in a special case, tissue paper, or soft material such as velvet as well as keeping them in a place protected from strong light, heat, and aridity.
↑