Skip To Content
Take 30% Off Your Order + Free Shipping on $50+ • Use Code SAVE30
Offer Expires at Midnight
Best Cubic Zirconia Engagement Rings
Not everyone is ready to spend the same amount of money on their engagement ring as their house down payment or vehicle. There are so many reasons as to why people are shopping for cubic zirconia engagement rings. Some couples choose to invest in a down payment for their home, and plan to buy a real engagement later. Others see diamond mining as a practice that needs to be discontinued because of the lack of safe working conditions. Some blatantly just don't want to spend that much money on a engagement ring. However the most common reason we hear from couples, is that a real diamond isn't currently affordable for them, but that doesn't mean that they want to put their lives on hold waiting for one. Whatever your own reasons may be, this is a list of the most popular cz engagement ring styles. We explain each cubic zirconia engagement ring, why it's different from the others and what to expect when shopping for one.
Best Simple Engagement Rings
Cubic zircon doesn't mean low quality ring. With modern science, it's now very difficult to tell high end cubic zirconia engagement rings from the real thing. From the sparkly, sheen, and ring settings used in modern wedding designs, cz stones are able to artfully and realistically mimic a real diamond. What makes each cz engagement ring from their other counterparts now are the settings that are used, and the style that is chosen. For the best quality cubic zirconia engagement rings, the most important thing to consider first is your chosen style. The most purchased cz engagement ring is a simple style band with one centered cz stone. The band typically looks the same, but you can choose from a variety of diamond shapes for round, princess, halo styles, marquis, and brilliant cut designs.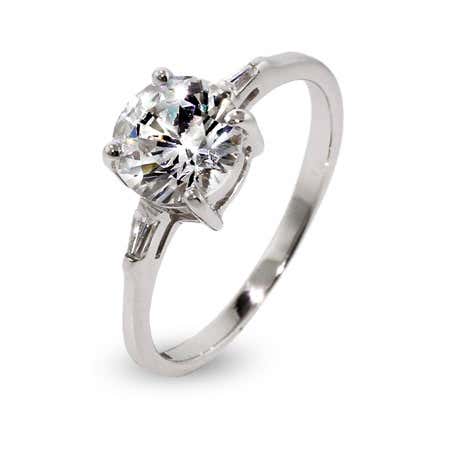 Brilliant Round CZ Engagement Ring in Sterling Silver
Shop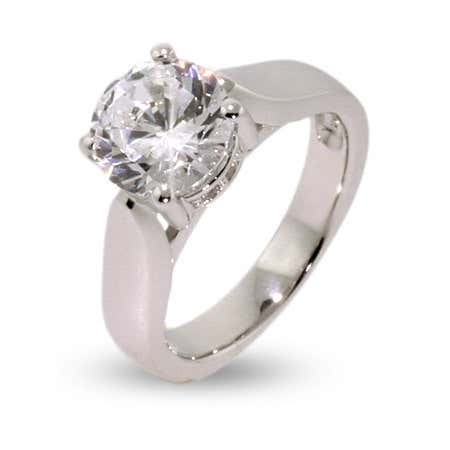 Sterling Solitaire CZ Engagement Ring
Shop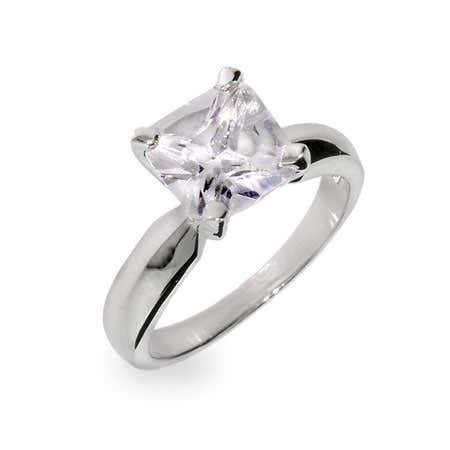 Princess Cut Solitaire Sterling Silver Ring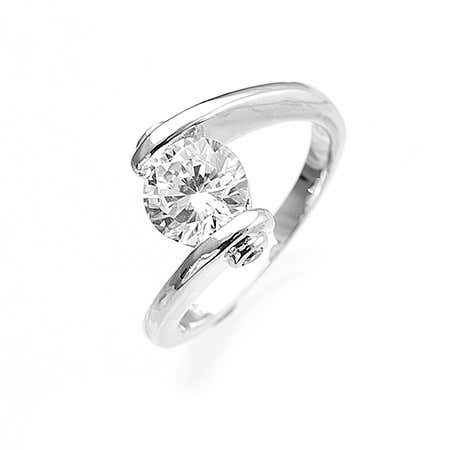 Sterling Brilliant Cut Simple CZ Ring in Sterling Silver
Shop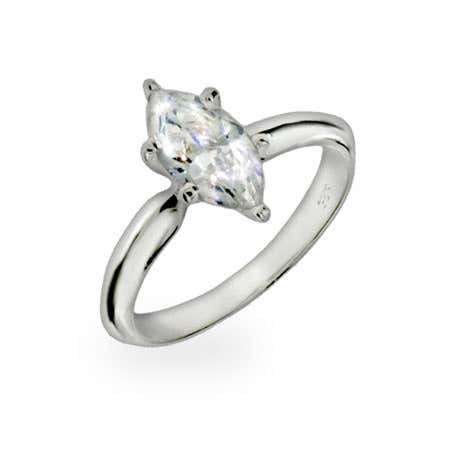 Diamond Marquis Silver Solitaire CZ Ring
Shop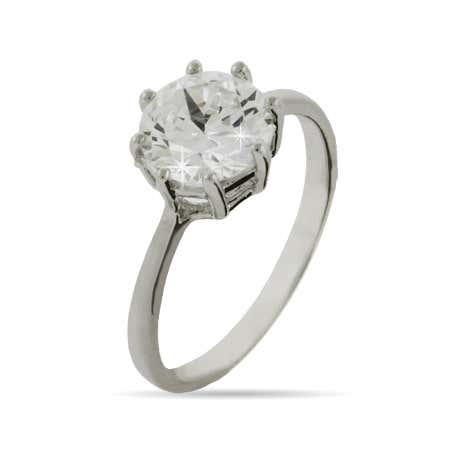 Multi Prong Round Brilliant CZ Engagement Ring
Shop
See all Simple CZ Engagement Rings.
Best Art Deco Engagement Rings
"Art Deco" refers to a period in the 1930's when new technologies allowed for designers in almost any field to create sleeker more intricate designs. Though it started out in the engagement ring jewelry industry as sleek and sophisticated designs of a simplistic nature, it soon flourished into an almost baroque-esk level of intricate architectural works. Engagement rings became larger, more elaborate, and just increased in size. These vintage inspired art deco cz rings are mimics of the most popular retro style engagement rings from that time and are still very popular today. If you were to purchase one of these art deco rings with a real diamond, they would easily be in the multiple thousand-dollar range, and we don't mean 1 – 10K, try 10 - 20K. These lovely art deco reproduction rings use an authentic vintage ring setting with high quality materials using very durable and long lasting cubic zircon stones.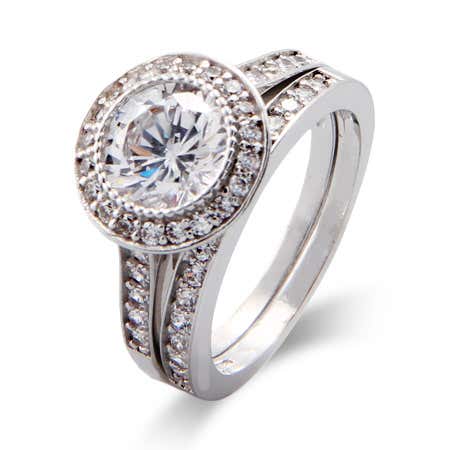 Vintage Round CZ Engagement Ring in Sterling Silver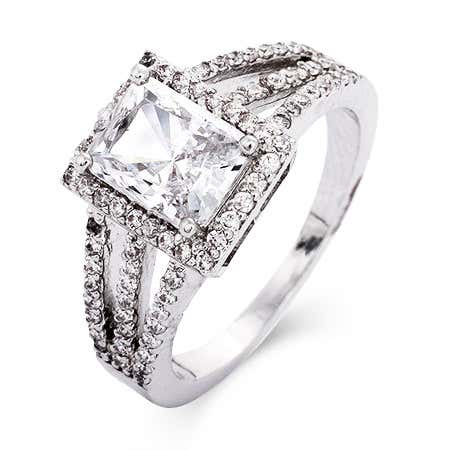 Sterling Silver CZ Art Deco Engagement Ring
Shop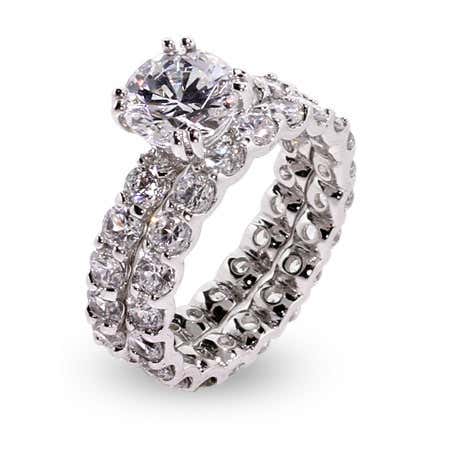 Brilliant Cut Art Deco Silver Engagement Set
Shop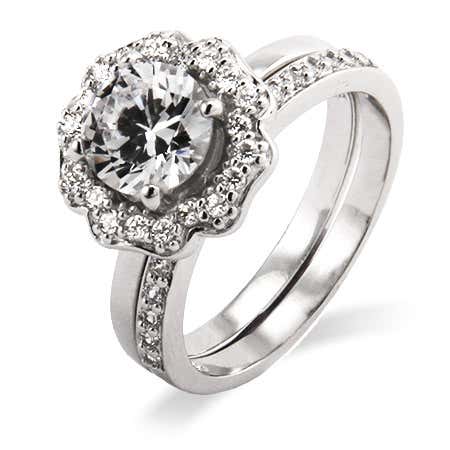 Sterling Silver Deco CZ Engagement Ring Set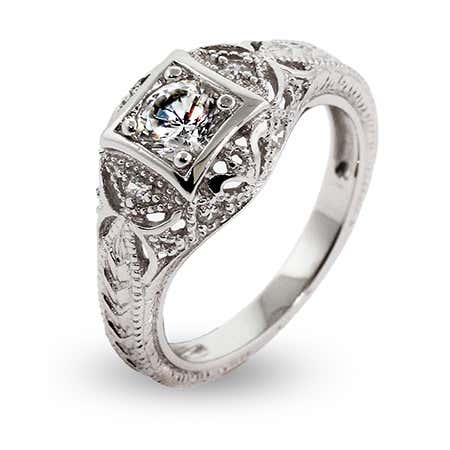 Vintage Art Deco CZ Engagement Ring
Shop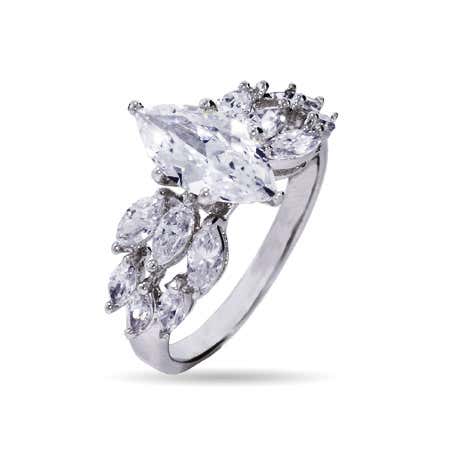 Art Deco Marquis CZ Engagement Ring
See all Art Deco CZ Rings.
Best Sterling Silver Engagement Rings
Many people opt for a sterling silver engagement ring because they want a higher quality setting even if they can't yet afford a real diamond. These designs feature real .925 sterling silver settings that won't turn unsightly colors on your finger and look identical to the real thing. Depending on the quality of your silver or rhodium engagement ring, that will be the difference in whether or not someone can tell if your wedding ring is real of not. That's why it's best if you plan on wearing your faux diamond ring for quite some time, to invest in a nicer sterling silver band setting. Sterling silver engagement rings with cubic zirconia also have a lighter weight than rhodium styles, which is more comfortable to wear.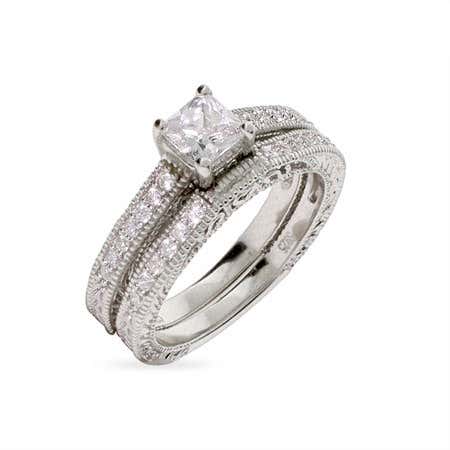 Vintage Princess Cut Engagement Ring Set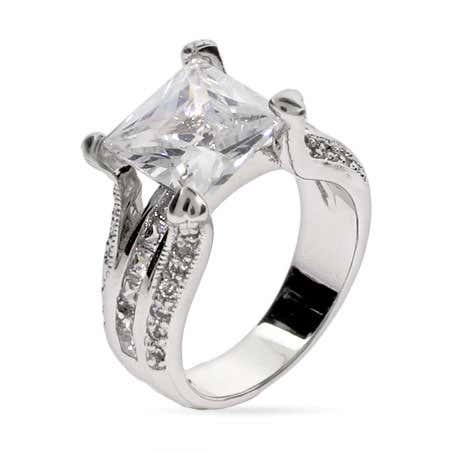 Celebrity Princess Square CZ Engagement Ring
Shop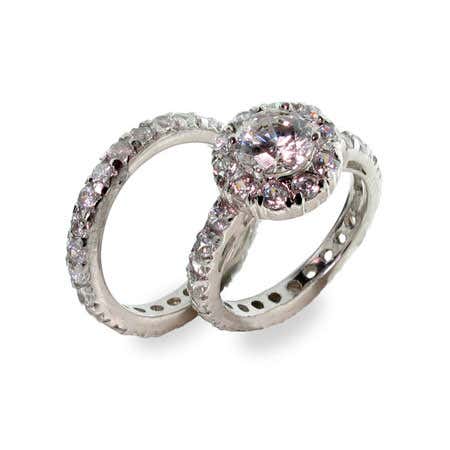 Diamond Sterling Silver CZ Engagement Ring Set
Shop
Best Alternative Engagement Rings
If sterling silver cubic zirconia wedding sets aren't exactly what you're looking for, there are also many new and modern rings that have been labeled "alternative engagement ring styles". An alternative engagement ring can refer to many different settings and styles from vintage to art deco to modern. Thought the styles are drastically different, what typically remains the same are the materials used. These rings also use cubic zirconia stones, but they usually feature the next level up in quality for their ring settings. The cz engagement jewelry we've discussed so far features mainly rhodium or sterling silver ring settings, however these settings usually feature real 14k gold, rose gold, or even gold plating in their more affordable engagement ring designs. In some cases, an engagement ring designer may choose to use a crystal instead of a cz stone, but this is usually frowned upon due to the fact that cubic zirconia is stronger and very durable. Even though both cubic zirconia and crystal are technically crystals, the cubic zircon will be stronger with a hardness of 8.5.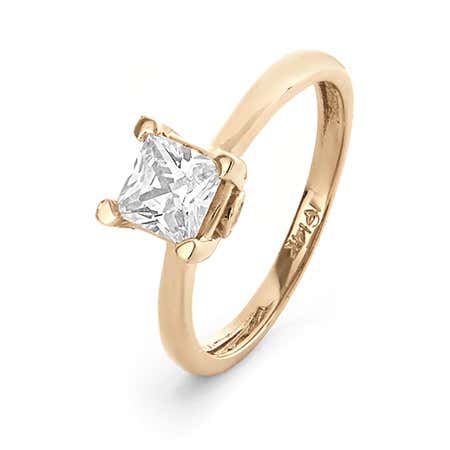 14K Gold 6mm CZ Simple Diamond Ring
Shop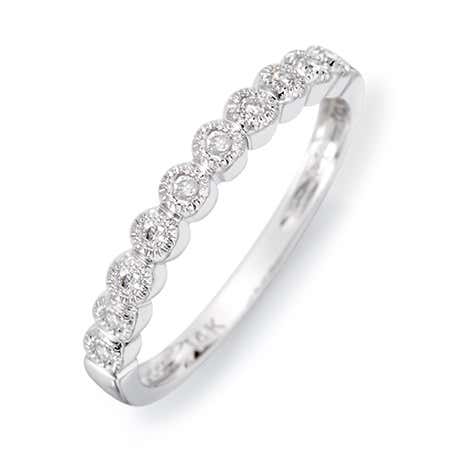 14K White Gold Diamond Wedding Band
Shop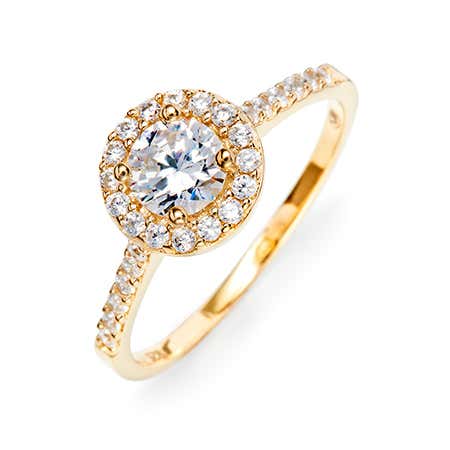 Gold Plated CZ Halo Engagement Ring
Shop
See all Alternative Engagement Rings.
↑